THE ELECTIONS EDITION
HOW WE DEFENDED DEMOCRACY IN LEBANON BY STOPPING THE PRESS
ENOUGH PAPER AND INK DONATED TO PRINT BALLOTS FOR ENTIRE VOTING POPULATION OF LEBANON
---
THE SITUATION
The last four years were the worst in Lebanese history. The 2022 elections offered a glimmer of hope to save the Lebanese people from further despair. But unfortunately, a shortage of paper and ink conveniently became the reason government officials used to delay or altogether cancel the elections. AnNahar, Lebanon's leading newspaper, wanted to make sure that nothing stood in the way of the long-awaited elections.
---
THE CAMPAIGN
For the first time in 88 years, AnNahar stopped the press. They released the Elections Edition, the issue that did not go to print and instead used its paper and ink to end the shortage threatening to cancel or postpone the elections. Lebanon woke up to empty newspaper racks holding nothing but a single message confirming that the people's voices will be heard but, above all, that the elections will happen no matter what.
---
THE IMPACT
The non-existent edition went viral with people supporting the movement on social media and taking part in their own way to safeguard the election, some by donating paper and ink themselves. After this activation, the government stopped using the excuse of paper shortages to print ballots.
The campaign was heavily covered locally by political shows, top broadcast channels and competing. newspapers. Even election candidates joined in, offering support for the movement.
The online edition that day became the highest-read in AnNahar's history.
On May 15, the Lebanese elections took place as scheduled. And for the first time, reformist newcomers won 25% of the country's parliamentary seats, heralding a new future for the country.
---
Presentation Board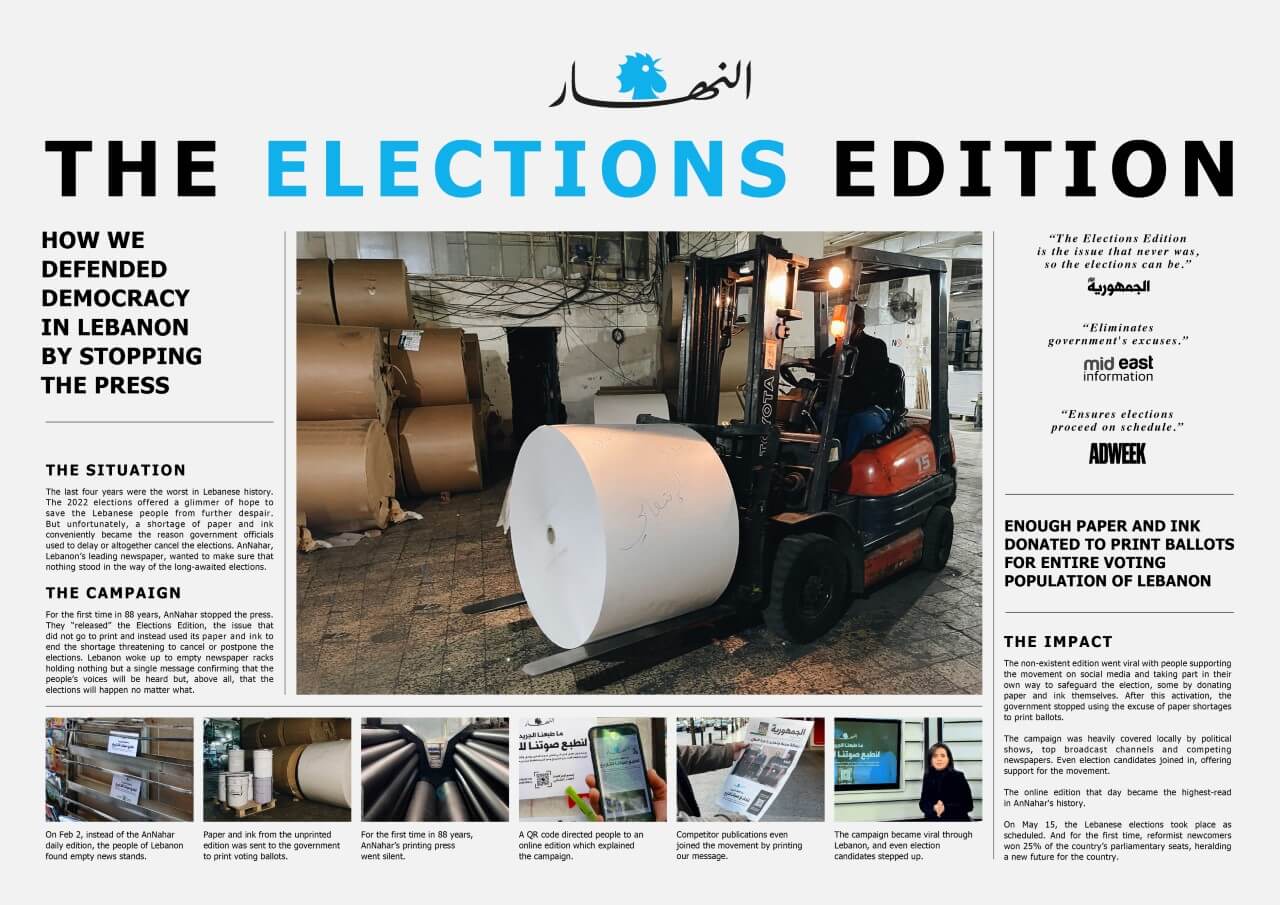 Online Posts
---
Empty newsstands around Lebanon carried the following message on cards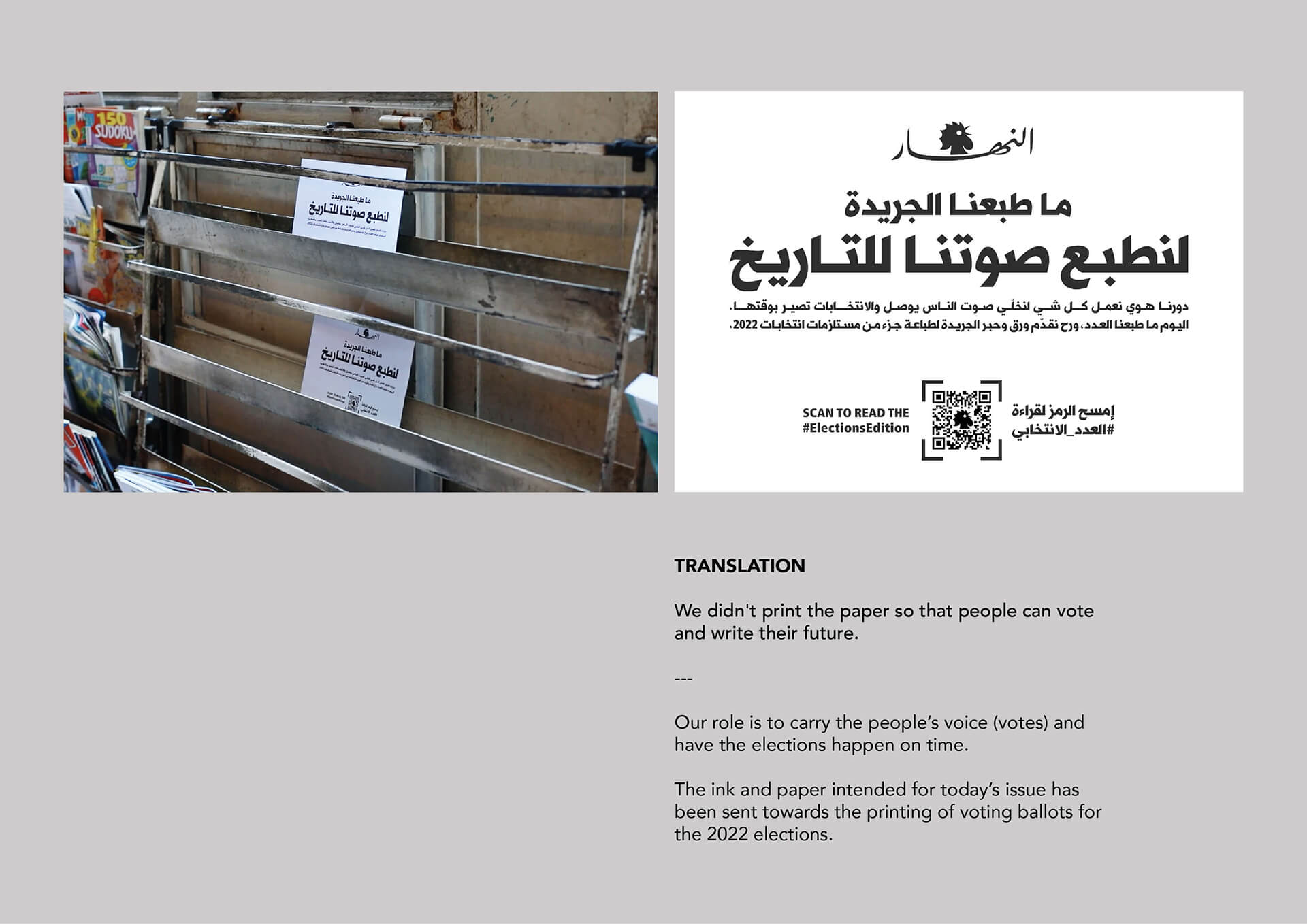 People were directed to an online site through a QR code. This was the biggest selling online edition for the paper.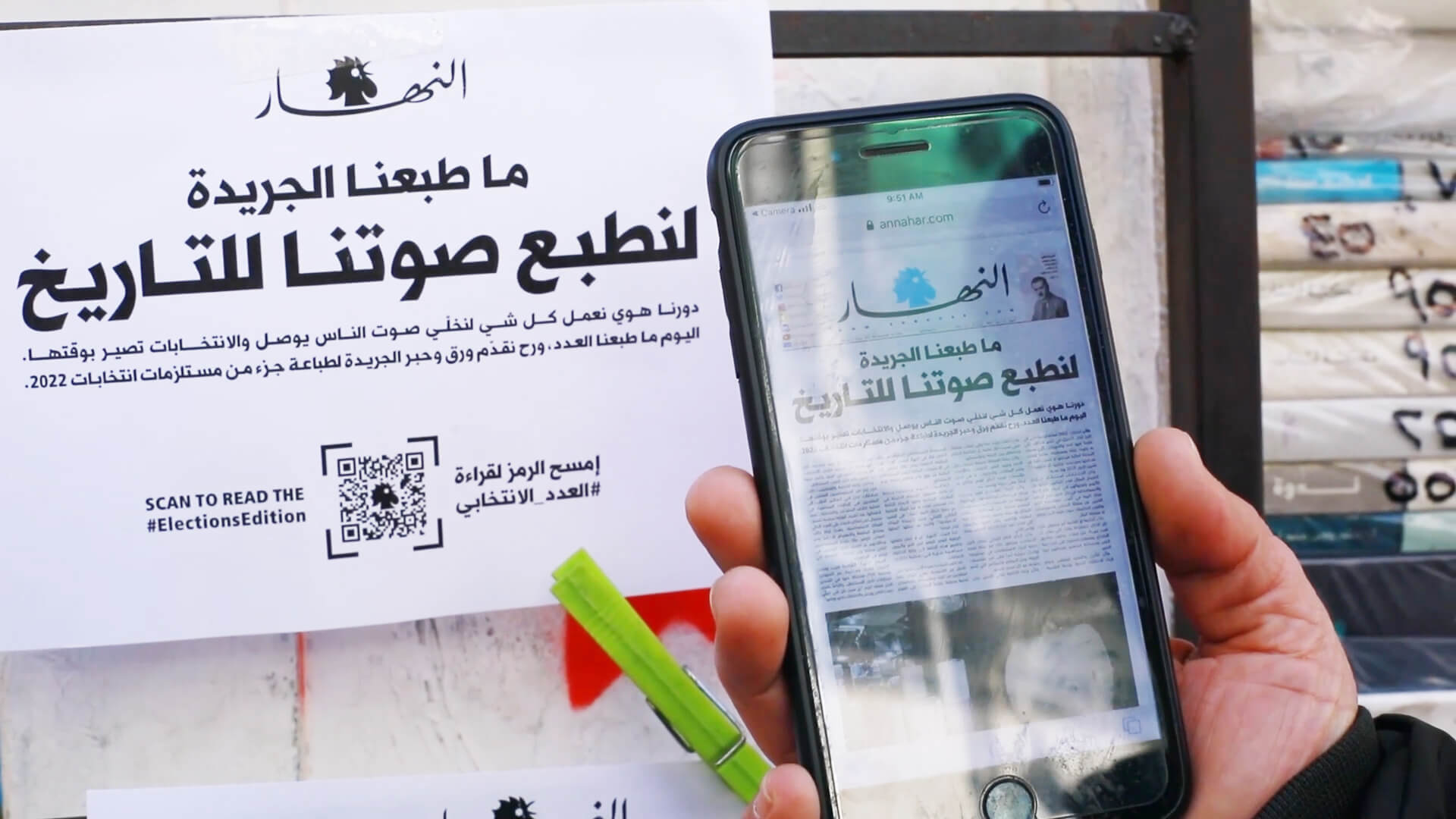 All the paper and ink for the day's issue was donated to print election ballots on.